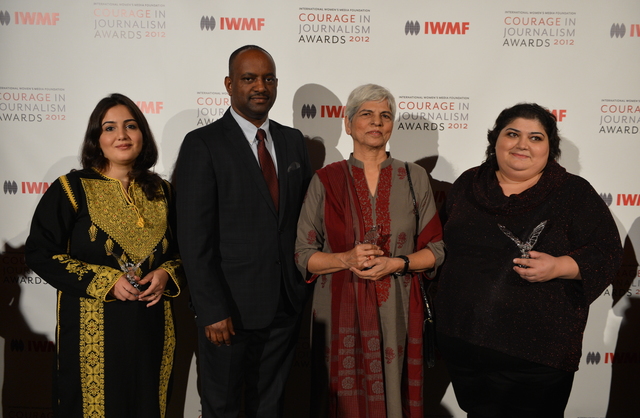 January 08, 2013
ADDIS ABABA — An Ethiopian journalist lost an appeal on Tuesday against a five-year prison sentence for her role in promoting subversive plots by a rebel group.
Reyot Alemu, a columnist at the now-defunct Feteh newspaper, and fellow journalist Woubishet Taye were found guilty a year ago of conspiring to participate in attacks under the orders of rebel groups and sentenced to 14 years behind bars. The pair were arrested in July 2011.
An appeals court reduced Reyot's sentence to five years in August and dropped two of the three charges to leave just the promotion of "terrorist activity."
A subsequent appeal to dismiss the case altogether, however, was rejected on Tuesday and she faces another three years and three months in prison, having already served more than 19 months.
Read the full story at VOA News.
—
Related:
Human Rights Watch: 4 Journalists From Ethiopia Win Free Speech Prize
Court delays Eskinder Nega's appeal (Africa Review)
Update: The Year's Top 10 'Jailers of Journalists'
MEPs urge Ethiopia to release journalist (The Guardian)
Record number of reporters jailed globally (BY kirubel Tadesse/AP)
Federal High Court Expresses Doubts About Eskinder Nega's Conviction (VOA)
Friends and Supporters React to Reeyot Alemu's Media Award (TADIAS)
—
Join the conversation on Twitter and Facebook.