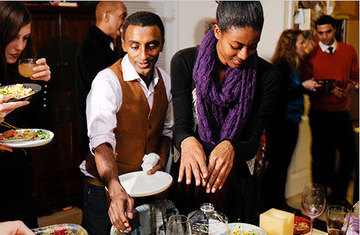 Tadias Magazine
By Tadias Staff
Updated: Wednesday, February 24, 2010
New York (Tadias) – Red Rooster, the name celebrity chef Marcus Samuelson chose for his highly anticipated uptown eatery, restores to notice a legendary speakeasy from the Harlem Renaissance – an era when the neighborhood was buzzing with a new culture of artistic and literary expression coupled with jazz and glamorous nightlife.
"Yes, opening Red Rooster in Harlem later this year," Samuelson confirmed via Twitter.
According to The New York Times, the new restaurant will be located near 125 street in downtown Harlem and the menu will feature traditional African American dishes among others.
But for Samuelson the motivation is more than food. "I always wanted to live in Harlem. Harlem was the community that I knew about when I was in Sweden. It was what I knew about America and African-American culture. I've always thought about Harlem. And I also think that if Harlem's going to change then people like myself and others should stop talking about Harlem and move to Harlem. Harlem is not going to change because we talk about it. It's going to change because we do something," he said during an interviewing with Tadias Magazine following his White House appearance at the Obamas' first State Dinner back in December.
"And I put my money in the economy. For me it's not a PR stint. For me it's a lifestyle. I sold my place and moved to Harlem to experience it. And I can't write about an experience without having lived it. When I shop at C-Town, for example, it's not because I'm happy to shop there, it's because I want to have the same experience that the person who lives in this community has…"
As to the original Red Rooster, the Harlembespoke blog notes: "Since we weren't around at the time of the legendary Harlem speakeasy establishments, hearing about The Red Rooster revival as a restaurant by Marcus Samuelsson had us digging for more information on the place. Some sources say that the little club on ACP/7th Avenue, at the southwest corner of 138th Street was around since the early 1900′s. The space that was one step down in the ground floor commercial storefront on the outskirts of the Striver's Row nabe was apparently open until the 1980′s. Many folks in Harlem used to frequent the spot and among them, Adam Clayton Powell was a particularly well known patron. The (bottom) photo shows the corner of 138th Street at 2354 ACP/7th Avenue and the roll-down gated doorway to the far right would have been the entrance to the original The Red Rooster."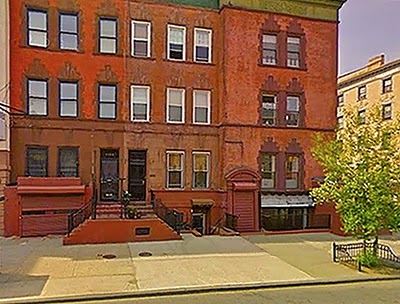 Photo Credit: Harlembespoke
Related Video:
Marcus discusses White House State Dinner With Dylan Ratigan

Visit msnbc.com for breaking news, world news, and news about the economy