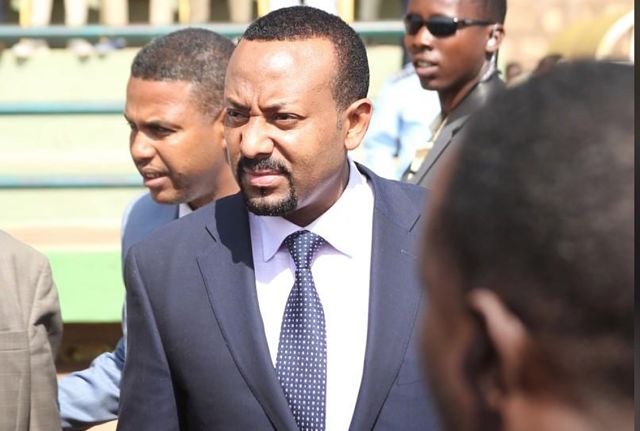 By Aaron Maasho
Ethiopian foreign exchange shortage will last years: new premier
ADDIS ABABA (Reuters) – Ethiopia's new prime minister said on Monday that a foreign exchange shortage will last for years and more cooperation with the private sector is essential to solve it, state television reported.
Abiy Ahmed, who was sworn in on April 2, addressed the local business community at a session of more than two hours in a hotel in the Ethiopian capital. His paraphrased remarks were later broadcast by state-owned Ethiopian Broadcasting Corporation.
"The crisis with hard currency will not be solved today, nor will it in the next 15 or 20 years. There is an urgent need for more cooperation with the private sector to find a solution," Abiy was reported as saying, adding that remittances from Ethiopia's diaspora communities had also fallen for political reasons.
Ethiopia has recorded average annual economic growth of about 10 percent for the past decade, the fastest in Africa. But foreign investors and local businesses complain that the severe hard currency shortages are stifling the private sector.
The International Monetary Fund said in January that Ethiopia's foreign reserves at the end of the 2016/17 fiscal year stood at $3.2 billion, less than what it spends on imports in two months. The government does not regularly release foreign reserves figures.
The IMF flagged inadequate reserves as a downside risk to economic growth for 2017/18, which it forecast at 8.5 percent.
Despite high economic growth, the landlocked country of 100 million people is heavily dependent on imports. The IMF said export revenues last year were largely unchanged despite volume growth as global agricultural commodity prices remained low and exports from manufacturing, following the start of an industrialization push, are just beginning.
—
Related:
Ethiopia Beats Ghana as Fastest-Growing Africa Economy for IMF (Bloomberg)
Ethiopia Ends Web Blackout, Raising Hopes of Reforms Under New PM (Reuters)
Ethiopia's New Leader Makes Rare Outreach to Opposition (AP)
In Ambo, Ethiopia PM Asks for Patience as He Seeks Change (AFP)
Ethiopia's new PM visits town that was center of anti-government protests (Reuters)
Ethiopia PM gets huge welcome in Ambo (Africa News)
US House Approves Ethiopia Resolution H. Res. 128 Amid Objection on Timing
In Ethiopia Internet Returns, Maekelawi Closed, PM Visits Jijiga on Peace Mission
Ethiopia Frees Re-Arrested Journalists (AP)
A Charismatic Young Leader Tries to Calm Ethnic Tension in Ethiopia
Herculean Task Awaits Abiy Ahmed on Human Rights in Ethiopia
Ethiopia's PM Abiy Delivers Hopeful Inauguration Speech (Video)
Ethiopia Swears in New Prime Minister (AP)
Ethiopia Seeks Calm With a New Leader (The New York Times)
Join the conversation on Twitter and Facebook.