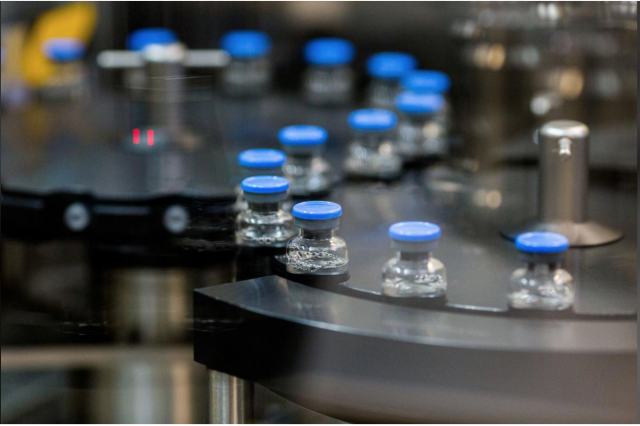 VOX
Recent studies showed mixed results about remdesivir's effectiveness in treating the new coronavirus.
The US Food and Drug Administration on Friday authorized remdesivir, an experimental antiviral drug, for emergency use to treat Covid-19.
The authorization allows the intravenous drug to be distributed to doctors to administer to patients with severe disease, namely patients with low blood oxygen or those needing breathing assistance with a mechanical ventilator.
Many health experts have had high hopes for the drug, which was initially developed by Gilead Sciences to treat Ebola, and it has since been used in experiments to treat the coronaviruses SARS and MERS. That early testing gave remdesivir a head start in the race for a treatment to Covid-19.
But despite the release of some early study results this week, it's still not clear how effective the drug is at fighting the virus, and more research is needed before it can be used as the default treatment.
Remdesivir previously showed some success in animal models. Now, early results from a clinical trial at the National Institutes of Health (NIH) show that Covid-19 patients who took remdesivir recovered 31 percent faster than those prescribed a placebo. An internal study from Gilead also found that the drug was just as effective over five days of use as it is over 10.
Dr. Anthony Fauci, director of the National Institute of Allergy and Infectious Diseases, told reporters at the White House on April 29 that he thought the findings were significant.
"This is really quite important," he said. "This will be the standard of care."
But a randomized trial of the drug in China recently published in the Lancet found that there was no statistical benefit to taking the drug.
Taken together, the studies highlight the need for more studies. Remdesivir may or may not work, but it's hard to say based on the evidence available at this point.
—
Related:
Confirmed Ethiopia Virus Cases Reach 133 (LATEST UPDATE)
IMF Approves $411M in Coronavirus Aid for Ethiopia
COVID-19 and Its Impact on African Economies: Q&A with Prof. Lemma Senbet
Webinar on COVID-19 and Mental Health: Interview with Dr. Seble Frehywot
COVID-19: Interview with Dr. Tsion Firew, Ethiopian Doctor on the Frontline in NYC
Ethiopia COVID-19 Response Team: Interview with Mike Endale
Ethio-American Tech Company PhantomALERT Offers Free App to Track & Map COVID-19 Outbreak
'Your Safety is Our Priority': How Ethiopian Airlines is Navigating the Global Virus Crisis
Inspiring Amharic Poetry: A Reflection by Shimelis Amare (YouTube)
Getting Through COVID 19: ECMAA Shares Resources With Ethiopian Community
Maryland Issues COVID-19 Fact Sheet in Amharic for Ethiopian Community
Art in the Time of Coronavirus: Guide to Virtual Exhibitions from Ethiopia to U.S.
We Need Seismic Change, Right Now: by Marcus Samuelsson
City Sleeps: A Look At The Empty NYC Streets Amid The Virus – In Pictures
Ethiopia enforces 14-day quarantine for all travelers
Diaspora-based Tech Professionals Launch Ethiopia COVID-19 Response Task Force
Amid COVID-19 Pandemic Hopeful & Inspiring Stories Shared by Obama
Pleas to Diaspora to Assist Coronavirus First Responders in Ethiopia
Coronavirus Sparks an Epidemic of People Helping People in Seattle
Join the conversation on Twitter and Facebook.