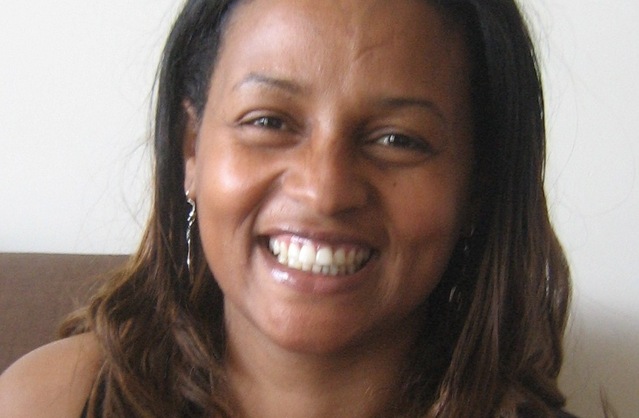 Tadias Magazine
News Update
Published: Thursday, June 23, 2011
New York (Tadias) – Bethlehem Tilahun Alemu, founder and managing director of the footwear brand SoleRebels and one of the World Economic Forum's Young Global Leaders for 2011, has been named Outstanding Businesswoman at this year's African Business Awards, becoming the first Ethiopian to receive the accolade.
The fourth edition of the prestigious gala, which took place in London yesterday, boasted an impressive list of nominees, including Sandie Okoro with Barings Asset Management, Stella Kilonzo, Chief Executive of the Kenya Capital Markets Authority, and Pedu Adebajo of the Mouka group in Nigeria.
Contenders for Business Leader of the Year included Aliko Dangote of Dangote Group from Nigeria, Nizar Juma of Jubilee Holdings Ltd from Kenya, James Mwangi of Equity Bank from Kenya, Phuthuma Freedom Nhleko of MTN Group from South Africa and Vimal Shah of Bidco Oil Refineries, also from Kenya.
"The African Business Awards is a key annual event for the African business world and its accolades are much sought after by Africa's leading companies and entrepreneurs," IC publications, the event's host, notes on its website. "Organised by African Business magazine, and the Commonwealth Business Council (CBC), the African Business Awards has become a platform to celebrate excellence and best practices in African business and recognizes those who have driven Africa's rapidly transforming economy."
" I am excited and deeply honored by this award and I accept it on behalf of all the persons who have played and continue to play a role in my success," Bethlehem said in a statement. "My success has been and continues to be a truly collective effort."
Commenting on her award , "Omar Ben Yedder, Publisher of African Business magazine, stated : " Bethlehem is truly a remarkable entrepreneur and leader . She has built an incredibly successful company and a global brand from scratch. At the same time she has empowered her community and her country while presenting a galvanized, dynamic face of African creativity to the global market. With that in mind we are excited and honored to name her Outstanding Business Woman of the year."
—
Click here to learn more about African Business Awards 2011.