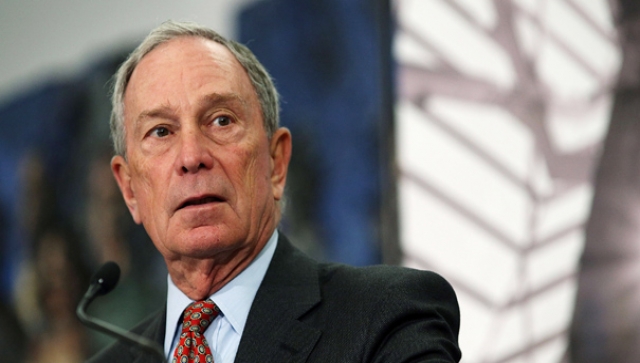 By MIKE ALLEN
Bill Clinton will moderate the opening session of the U.S.-Africa Business Forum, which Bloomberg Philanthropies and the Commerce Department are co-sponsoring in Washington on Aug. 5 — the middle day of a three-day U.S.-Africa Leaders Summit hosted by President Barack Obama.
The summit is expected to draw more than 40 African heads of state, the largest gathering of African leaders on U.S. soil — plus 200 U.S. and African CEOs, as well as Cabinet and congressional participants.
Former New York City Mayor Michael Bloomberg will introduce Obama for closing remarks. Vice President Joe Biden will also speak at the forum, to be held at the Mandarin Oriental hotel. Organizers say the forum is designed as "an opportunity for government and business leaders to come together to explore new investment possibilities that can fuel job creation in both the U.S. and African economies."
Bloomberg, who has been active in Africa for more than 15 years, and Commerce Secretary Penny Pritzker will give opening remarks. Secretary of State Kerry, Treasury Secretary Jack Lew and World Bank President Jim Yong Kim will be among those giving welcoming remarks. Moderators will include National Security Adviser Susan Rice and Charlie Rose.
Read more at politico.com »
—
Related:
Meet the Mandela Washington Fellows From Ethiopia
Obama Renames Africa Young Leaders Program For Nelson Mandela
U.S.-AFRICA SUMMIT 2014: Preview
Transport Chiefs From Five Countries to Visit Chicago Ahead of U.S.-Africa Summit
Ambassador David Shinn on the 2014 U.S.-Africa Leaders Summit
Join the conversation on Twitter and Facebook.