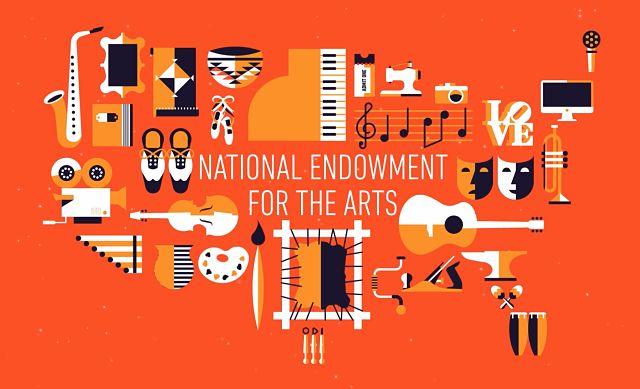 Tadias Magazine
By Tadias Staff
March 16th, 2017
New York (TADIAS) — It's unfortunate that the Trump administration's budget proposal for 2018, submitted for approval to the U.S. Congress this week, eliminates the National Endowment for the Arts (NEA) and National Endowment for the Humanities (NEH) from the entire US federal spending. The Washington Post points out, however that "many of Trump's budget proposals are likely to run into stiff resistance from lawmakers on Capitol Hill, even from Republicans, whose support is crucial because they must vote to authorize government appropriations."
The Post adds: "Trump's first budget proposal, which he named "America First: A Budget Blueprint to Make America Great Again," would increase defense spending by $54 billion and then offset that by stripping money from more than 18 other agencies. The cuts could represent the widest swath of reductions in federal programs since the drawdown after World War II."
The arts news site, Artnet, likewise notes that Trump's budget cuts would "have a serious impact on cultural production, and the artists, musicians, writers, and scholars who rely on it."
Trump's budget proposal, which was presented to Capitol Hill on Thursday (March 16th), is part of the White House expenditure goals for next year that seeks large cutback in spending for science, culture, diplomacy, and much more. Budget cuts can also affect the Corporation for Public Broadcasting, which funds national public radio stations.
—
Related:
Ethiopia: US Top Diplomat Misses Annual Human Rights Presentation
Debating Pros & Cons of US Foreign Aid
Focus on Ethiopia: A Look at the New 'America First' Foreign Policy
Ethiopia: Looking Beyond Obama, Here is What Trump's Team is Asking
U.S.-Africa Policy in 2017: What Trump Should Do
Ethiopia: US-Africa Relations in Trump Era
Join the conversation on Twitter and Facebook.