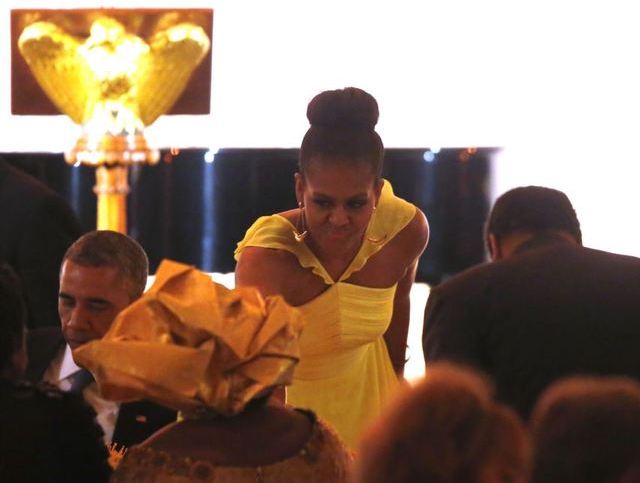 VOA News
August 06, 2014
President Barack Obama and African leaders have opened talks on expanding trade, improving security and strengthening government accountability across Africa.
The talks, at a series of forums Wednesday, are a highlight of a massive three-day summit in Washington involving some 50 African heads of state and government.
In opening remarks Wednesday, President Obama said a "new Africa" is emerging.
"With some of the world's fastest growing economies, a growing middle class and the youngest and fastest-growing population on earth, Africa will help shape the world as never before," Obama said.
The president said increased business opportunities in Africa could help transform the relationship between the U.S. and the African continent.
"It is time for a new model of partnership between America and Africa, a partnership of equals that focuses on African capacity to solve problems and on Africa's capacity to grow, and that is why we are here," he said.
Late Tuesday, the White House hosted a state dinner for the visitors, where the president noted his African heritage and said that for his family, the bonds between the U.S. and Africa are deeply personal.
Private, public investment
Earlier, Obama announced $33 billion in U.S. private and public investment in various African countries.
Speaking at the U.S.-Africa Business Forum, he said the investment and financing commitments will support both African and American jobs. The bulk of the commitments will come from private sector companies like Coca-Cola and IBM.
The president emphasized that the U.S. is interested in more than just the abundance of natural resources to be found in Africa.
WATCH: President Obama Addresses US-African Leaders Summit

He said the Power Africa program introduced last year will aim to bring electricity to 60 million Africans, triple the previous goal.
But he cautioned that Africa's future will be made on the continent, not the United States.
Obama said the U.S. will do more to help African nations trade with each other. He said it should not be harder to export goods to your neighbor than to export goods to Los Angeles or Amsterdam.
As the worst Ebola outbreak on record rages on in West Africa, Obama told African leaders that keeping their citizens healthy and putting a health care system in place will ensure their countries' future economic success.
—
Related:
Obama Announces $33B Commitment at Africa Forum
African & U.S. Scientists Hold Technology & Innovation Symposium at US-Africa Summit
Civil Society Forum Kicks Off at Historic US-Africa Summit in DC
US-Africa Summit Events Under Way in Washington
First Lady Michelle Obama Speaks on Girls' Education at YALI Presidential Summit
Bill Clinton, Michael Bloomberg at Africa Summit
Meet the Mandela Washington Fellows From Ethiopia
Obama Renames Africa Young Leaders Program For Nelson Mandela
U.S.-AFRICA SUMMIT 2014: Preview
Transport Chiefs From Five Countries to Visit Chicago Ahead of U.S.-Africa Summit
Ambassador David Shinn on the 2014 U.S.-Africa Leaders Summit
Join the conversation on Twitter and Facebook.