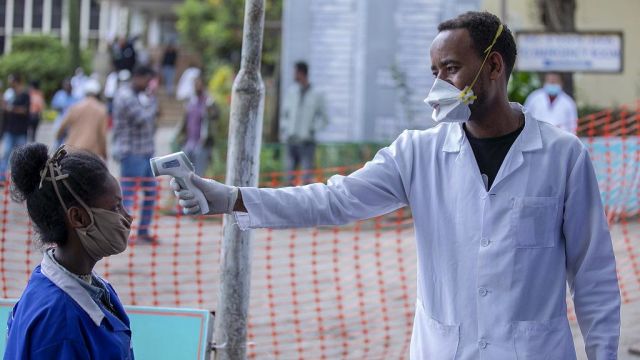 Africa News
Virus stats affected by internet cut
Ethiopia has not released coronavirus statistics since June 29 when cases were at 5,846 with 103 deaths, 2430 recoveries and 3,311 recoveries.
The main sources of updates, the federal Health Ministry, Minister Lia Tadesse and the Ethiopia Public Health Institute have all not posted updates since June 29. Neither the WHO Africa regional office or the Africa Centers for Disease Control and Prevention have also updated stats since Monday.
The development could likely be because of an internet blackout in the country in the wake of the murder of a popular musician Hachalu Hundessa in the capital Addis Ababa.
Four days since the incident, the country has experienced deadly protests as people demanded justice for the murder. Police reported blasts in the capital whiles the army was deployed to quell violence.
—
THE LATEST UPDATE:
Updated: July 3rd, 2020
Latest stories