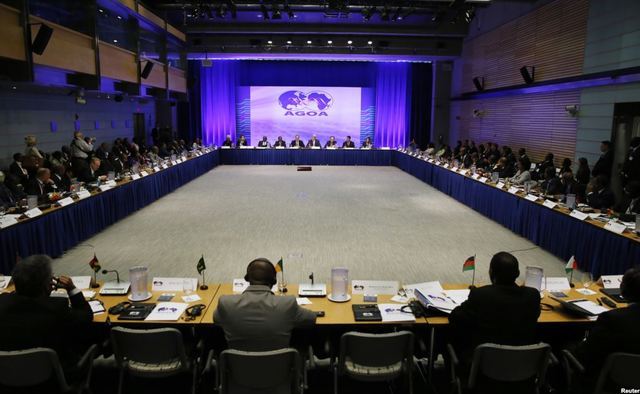 By Kuseni Dlamini
Speaking Africa's language
The inaugural US-Africa Leaders Summit marked a turning point in relations between the two in general and US economic diplomacy towards the continent in particular. The summit was a historic moment, indicative of President Barack Obama's determination to reset the relationship between Africa and the US from being paternalistic and transactional to being strategic and mutually beneficial.
As Obama indicated in his eloquent address to the Business Forum, "in the past it used to be about what the US can do for Africa. Now it's about what the US can do with Africa".
We need to grow and develop the continent in such a way that the US and the world ask what Africa can do for the US and the world.
Africa has the right combination of natural and human resources (youthful and energetic population) to be a first-world continent, provided it does what is necessary. US-Africa relations are in a state of flux for the right strategic reasons.
The world has taken note of Africa's inexorable rise. So has the US.
Read more »
—
Related:
President Obama's Landmark US-Africa Summit (The New York Times Editorial)
Why the US-Africa Summit Was Important and Why It Wasn't Enough
After U.S.-Africa summit, 'hard work' ahead
President Obama Gives Progress Report on U.S.-Africa Leaders Summit
Media Panel Shares Recommendations at Capitol Hill During US-Africa Leaders Summit
Photos & Video: President Barack Obama's Historic U.S.- Africa Summit
Obama Announces $33B Commitment at Africa Forum
African & U.S. Scientists Hold Technology & Innovation Symposium at US-Africa Summit
Civil Society Forum Kicks Off at Historic US-Africa Summit in DC
US-Africa Summit Events Under Way in Washington
First Lady Michelle Obama Speaks on Girls' Education at YALI Presidential Summit
Bill Clinton, Michael Bloomberg at Africa Summit
Meet the Mandela Washington Fellows From Ethiopia
Obama Renames Africa Young Leaders Program For Nelson Mandela
U.S.-AFRICA SUMMIT 2014: Preview
Transport Chiefs From Five Countries to Visit Chicago Ahead of U.S.-Africa Summit
Ambassador David Shinn on the 2014 U.S.-Africa Leaders Summit
Join the conversation on Twitter and Facebook.