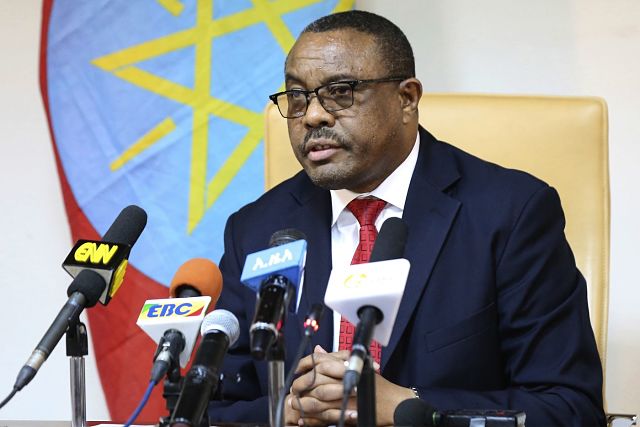 In the latest twist in Ethiopia's current political dramas, Prime Minister Hailemariam Dessalegn formally submitted his resignation from his position as the nation's premier and as chairman of the ruling EPRDF coalition.
That's a dramatic development — and no one knows where it will lead. Dessalegn was elected as a compromise candidate who could balance the interests of various factions within the ruling coalition and maintain the status quo. He appeared to manage this well — until recently.
So how did autocratic Ethiopia, a U.S. ally and Africa's second most populous country, end up in its current tumult? Here's what you need to know.
—
Related:
UPDATE: Ethiopia Says State of Emergency Will Last Six Months
Ethiopia: Seize the Moment (Editorial)
PM Hailemariam Desalegn Resigns (Reuters)
UPDATE: Eskinder Nega & Woubshet Taye Released From Prison
Ethiopia drops charges against Zone 9 bloggers
Bekele Gerba Freed Amid Protests
Signs of Hopeful Debate Emerge Online as Ethiopia Grapples with Future
Ethiopia's Crisis of Ethnic Politics Taking Toll on Poor People
Ethiopia: 2,300 More Prisoners Pardoned
Interview: Merera Gudina Calls for Dialogue (AFP)
Ethiopia: Is This the Start of Reforms or Just a Pause in Repression? (The Economist)
Ethiopia: Media Roundup of Reactions to Announced Release of Political Prisoners
Join the conversation on Twitter and Facebook.