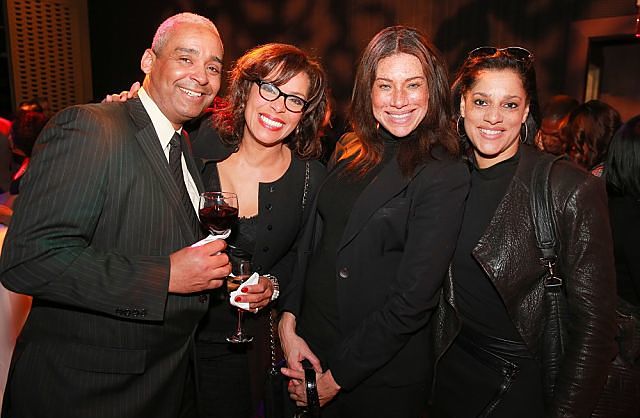 Tadias Magazine
By Tadias Staff
Published: Friday, March 27th, 2015
New York (TADIAS) — The Abyssinian Fund held a successful fundraiser last week during its Young Professionals event held at Madiba Harlem on Thursday, March 12th. Organizers said they raised over ten thousand dollars.
The evening, which was sponsored by Uptown Magazine, Tadias Magazine and Madiba Harlem, included live music by Arki Sound, food and a silent auction including Ethiopian coffee pots from Azla Vegan, gift certificates to local Harlem businesses, signed photos of legends such as Muhammad Ali, Walt Frazier, and Willie Mays, an Eli Manning signed helmet, and fantasy experiences such as a trip to Napa Valley or a Rao's dinner for 10. And a grand prize raffle of a round trip ticket to Africa courtesy of Uptown Magazine and South African Airlines.
Proceeds go to support the Abyssinian Fund's programs in Ethiopia in coffee production "supplying training, equipment, educational, and economic support to coffee farmers who are producing the world's best coffee."

—
Related:
Tadias Interview With President of Abyssinian Fund Reverend Nicholas S. Richards
Join the conversation on Twitter and Facebook.